PROFILE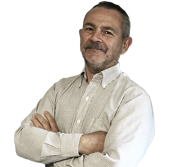 Don't Take My Word For It!

My expertise is the marketing & business development of professional services companies. I have no doubt that I can empower and compliment your endeavors by adding a dimension of proven tactics to reach your goals...

...but don't take my word for it - review my case studies, read my testimonials, and see my portfolio.

My claims are backed up by a twenty-plus year record of success in marketing, communications, media integration and business development working with mid-size corporations and small businesses.

No Smoke and Mirrors

In marketing and business development, one size does not fit all. A service industry firm looking to build its customer base faces very different challenges than a corner grocer seeking to sell more potatoes. Tailored marketing and business solutions should fit your existing strengths and budget while creating consistent growth opportunity. My experience at both small business and corporate-level marketing will deliver well defined options toward growth with detailed cost projections. No smoke & mirror marketing schemes. No pie-in-the-sky business development projections. Just a clear path to return on investment.

Background

With a diverse background in business development, marketing, sales, media design and publishing, I bring a wealth of practical experience to the table. Transitioning from the days of print & telephone marketing to current media-driven marketing, I am well-versed in the particular marketing challenges of small businesses and corporations communicating to today's educated buyer.

Highlights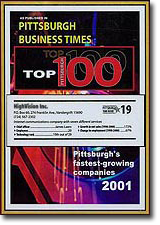 Marketing & Business Development Milestones

Planned and implemented a one-of-a-kind business development model involving a network of regional public and private organizations. This unique multimedia driven marketing and business development model resulted in 30% increases in revenues for a regional media publication, both online and in print.

Developed, instituted and managed a marketing and business model that led a small business startup to the Pittsburgh Business Times "Top 100 Fastest Growing Companies" list in two years.

I am currently the marketing & Business Development Director of a second regional company to be recognized as a Pittsburgh Business Times Top 100 Fastest Growing Company, 2011.

Digital & Social Media Milestones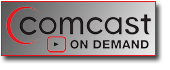 A Pittsburgh-regional, and Pennsylvania state marketing communications pioneer and innovator in the use of multimedia by integrating print media, television and Internet video broadcasting to form an interconnected social network, including;
| | |
| --- | --- |
| | One of the the first successful Pittsburgh Regional Internet social networks. |
| | One of the first Pittsburgh regional multimedia portals. |
| | Several first-ever Comcast On-Demand TV broadcasts of Pittsburgh regional sports events. |
| | Multiple first-ever live Internet broadcasts of Pittsburgh regional sporting and community events. |
| | First-ever PIAA scholastic sports live Internet video broadcast. |
| | Published the first Pittsburgh-eastern regional daily electronic e-newsletter with a peak readership of 8,000+ |

Of importance was the effect that each of these accomplishments had on the marketing and business development efforts which they enhanced. They were innovative and successful tools to draw new customers and strengthen retention of a customer base.

portfolio of media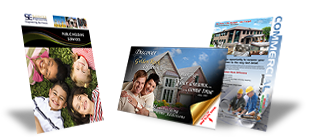 Traditional print media offers the ability to deliver dynamic visual communication pieces directly into the hands of customers and prospects. When designed and delivered properly, print media communicates your image and message effectively while motivating the end user to a desired decision. Review samples...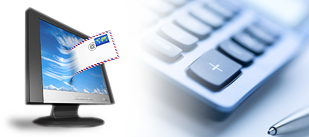 The digital media revolution opens a nearly limitless, and ever evolving, array of communication points for business to engage the market. Long gone are the days of strictly print media communications. Competitive marketers have fully integrated this new media format with remarkable success. Review samples...
articles
case studies
Testimonials
"...multi-faceted with strength in marketing, business development, design, communications and writing."
"...detail-oriented, with a keen sense for precisely communicating any marketing message that I have needed to deliver."
"...a man of vision. He has foresight. He can note prevailing atmospherics of a market and formulate a plan that will produce results."