Case Study 1
Garage-Top to Top 100

Company Status Prior to Marketing & Business Development Initiatives:

The company was a small technology and communications firm headquartered in a small town 30 minutes east of Pittsburgh, PA. There were three employees on staff working out of a garage-top office.
The Challenges
1. Initial growth projections for technology companies during the late 1990's had proven to be drastically optimistic. The dotcom crash brought the company extreme challenges.
2. Regional competition was growing exponentially with players such as Comcast, Verizon, and several large technology and communications companies entering the market.
3. The lifecycle of regional technology service providers was generally being estimated to terminate in late 2003. The company owners wished the lifecycle to be extended to 2005 or later.
The Strengths
1. The company owners were altogether committed to adopt effective marketing and business development infrastructure to attain defined goals.
2. The staff was responsive to new business processes.

I was hired as the company's new Marketing and Business Development Director working with the corporate principals and department heads.
A Four Point Plan
1. Restructure the Business Focus and Corresponding Marketing

2. Diversification of Products and Services

3. Protect the Customer Base

4. Open New Markets

Integrating the Plan
1. Audit
First I conducted a thorough internal audit of existing business and marketing practices as well as the current use of media for marketing communications. The auditing also included defining of the company's strengths and weaknesses.
2. Research
I conducted thorough research of regional and national market opportunity and competition, and the marketing/communication tactics that the competition employed to attract and retain customers.
3. Targeting
Using the audit and research results, I established target customer groups and developed marketing plans, strategies and media to take advantage of our competition's weaknesses and reach each of our target groups efficiently and effectively. 
4. Value Added Initiatives
I initiated the marketing of value-added products and services as well as increased relationship-based services that far exceeded those offered by the competition; such as customer support that included free one-on-one telephone consultation services. These steps enabled the company to keep pricing at a premium level while the competition battled using price alone. (To our customers the service and relationship became more important than the price.) A flood of media-rich customer communications touting these services became the face of our new value-added company offerings.
5. Street-level Marketing
I targeted the marketing message to reach customers in their homes, jobs, schools, clubs and churches, thus keeping our message in their face throughout the buying cycle. (A first in the Pittsburgh technology services and communications market) We used everything from standard ad copy to locally produced streaming media to overwhelm the competition with a very locally-targeted message.
6. Customer Centric Services
We established partner-satellite payment and service centers to ensure ease-of-use and ease-of-access to customers in newly opened markets. (Another first in the Pittsburgh technology services and Communications market) While our competitors operated out of distant, faceless payment centers, we had payment, sign-up and service centers in local grocery stores, pharmacies and video stores. We cut our affiliates in on a percentage of the sales. Our customers got the service they wanted and our partners increased their traffic and made money in the process.
7. New Market Initiatives
We established more aggressive B2B marketing and sales programs targeted at the growing commercial technology services markets.
Details
1. Corporate Identity Development
a. I established a professional corporate identity package: logos, marketing collateral, standards of design, advertising and communications guidelines, etc.
b. I created a lively corporate social image for our customers to identify with and be a part of. (One of the original Pittsburgh regional website community portals and Internet social networks.) A daily electronic newsletter and a hard-copy print magazine supported this image.
c. I retrained staff on customer-centered services, and corresponding communication guidelines, to foster a people-friendly view of the company.
2. Value-added Services
a. Consumer Level
We initiated fresh customer support procedures plus free telephone consultation on general issues not related to our standard technology and communication services.
b. Small Business Level
We offered free on-site services to business clients: computer configuration & integration, software services etc. I assigned each small business client a personal rep.
c. Corporate Business Level
In addition to the free services we offered to our small business clients, we added 24-hour access to a personal service rep for each corporate sized client.
3. Public Relations
We integrated the company deeply into local communities through sincere charitable and public service activities.
a. We purchased charitable and public event sponsorships.
b. We purchased support advertising in a plethora of local school activity publications and community event publications.
c. We conducted volunteer public speaking engagements.
d. We offered low-cost or free services to community groups, clubs and faith-based organizations.
e. We produced multimedia and hard-copy print coverage of local businesses, community activities and sporting events on a unique Internet social network and portal.
4. Sales
a. We instituted affinity sales programs to businesses, clubs, schools, churches, etc.
b. We launched telemarketing sales programs and telemarketing sell-up programs.
c. I trained office staff in on-site sales and sell-ups of multiple services and products.
d. I trained sales staff and instituted sales incentives and tracking programs.
5. Internal Marketing
a. I managed a smooth shift of business strategy with proper communications and instruction to existing staff and new employees.
b. We instituted a comprehensive corporate culture program.
c. I developed and communicated new employee and departmental guidelines more consistent with the new corporate mission.
6. Diversification
We initiated a comprehensive corporate diversification process developing four new divisions complete with corresponding marketing and sales programs relying heavily on a variety of media-rich collateral.
Results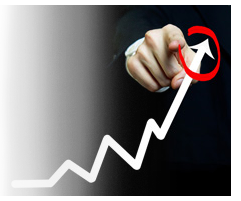 The proof is always in the fruit.
Throughout the process that led to success, aggressive marketing and a comprehensive business development infrastructure was critical to every phase. With the corporate principals all-in throughout the process, the company retained its customer base while other competing firms were losing large blocks of customers. More importantly, the company increased its customer base dramatically from 1997 through 2005 becoming one of the top-five largest Pittsburgh regional technology and communication firms. In 2001 the company was named to the prestigious Pittsburgh Business Times 100 Fastest Growing Companies List as #19 out of 100 and #10 in the highly competitive Technology category.
The company remained viable in the face of aggressive national competitors broaching the territory. Viability continued even as these corporations directly targeted the company's customer base. At the conclusion of the company's presence in the market through the year 2007, it had, against all odds, turned back its competitors and successfully passed its customer base to another regional technology services company ensuring its customers an uninterrupted quality of service.
As a result of the diversification process the corporation's publishing division produced the Pittsburgh eastern region's most popular online and monthly print magazine. The publication's website responded to millions of hits per month and tens of thousands of unique visitors. The hard-copy print magazine itself grew from a circulation of 2,000 to more than 30,000, and remained a favorite of readers through 2008.
Bottom line - corporate profits increased 30 %. The original challenges were met and far exceeded. The company went from a garage-top office to its own high-tech building, from a small one-division company to a corporation with five divisions employing more than twenty people with its backbone in the technology district of downtown Pittsburgh. The company's footprint went from three small towns to all of the Pittsburgh / Southwest PA region as well as a growing presence in the national market.
That was good fruit indeed. I was proud to be a part of this company, to work with its leadership, and to be a part of each of the corporation's departmental development teams. True success in marketing and business development comes through the people who are the company. This was never truer than at this firm.
Read Case Study 2
Recent Blog Posts

RIFLE or SHOTGUN? BOTH!
Some say the best way to hit the mark in marketing is to use a focused approach, much like using a rifle with a single projectile rather than blasting away with a shotgun that delivers a hundred smaller projectiles. I say, "Use both!"
More >>>

Reinforce Strengths - then Expand
Every well-built structure has a strong foundation beneath. And the greater the structure above the foundation - the stronger, deeper and wider must be the foundation. Are you ready to expand?
More >>>

BE THERE OR BE FORGOTTEN!
According to the Associated Press, the average consumer attention span in 2012 was a remarkable 8 seconds, that's down from 12 seconds in the year 2000. According to the same report the average attention span of a goldfish is 9 seconds!
More >>>